It's not often students boast about the halls they live in…
---
There's not much worse than turning up to your student hall of residence on the first day of university and being bitterly disappointed – don't get us wrong, this may not be a common occurrence, but it has been known to happen in the past… You see, some university-owned halls just don't live up to the standards of other living options, so if you are hoping to avoid mould, cold and single beds we've got the perfect choice for you!
---
---
Whether you live in halls of accommodation or shared housing one thing is for certain; everyone wants to experience the feeling of being part of something more, a friendship, a community. There is nothing better than returning from a stressful seminar or boring lecture to a place that feels like home – Portland Green Student Village will become your second home, you'll never want to leave!
---
LIMITED TIME OFFER!
---
For a limited time only, Portland Green are offering their future residents the opportunity to save £1500 on accommodation rates if you book a room today. Rosedale Court, the more popular accommodation option, is offering a rate of £99 per week to stay in a standard room – you honestly will not find better value for money anywhere else in Newcastle.
---
---
FREE COCKTAILS!
---
Based just a short walk from Northumbria and Newcastle universities, this wins student hall of the year. Not only do they host weekly socials such as free cocktail parties from the free drinks area, they keep this social area open to all residents and their friends! This space is ideal for chilling out, or late night studying, or better yet you can up your game on the pool tables…
---
---
DOUBLE BEDS!
---
Every bedroom comes with a double bed and fitted ensuite. So, your sleep will be just as good as the ones you're used to at home. Cluster flats all have a spacious communal lounge and kitchen – pre drinks just got even better right?! All of the halls have 24/7 security, a fitness suite and a Tesco Express on site! So those last minute trips to the shop will be minimal hassle, in fact, you can head down in your PJ's, because why not?!
---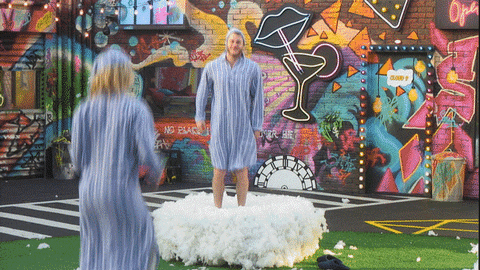 ---
We suggest you act fast and jump on the back of the amazing price reduction offered at Rosedale Court, this price of £99 per week will be available for a limited time, so save yourself a fortune in the future and book a room today. You won't regret it.
---
You can find more accommodation (a student hall in your city) like this on our website.