If you are a student moving out of your rental apartment worried about safely getting your deposit back or someone who has been charged by their landlord at the end of your lease, this article will take you through the five most common students get charged for at the end of their tenancy agreement.
Landlord Not Returning Deposit UK: 5 Things That Might be Hindering the Return of Deposit for You
When students move out, they are excited about their new life but as their journey unfolds, they realise there was a lot they needed to know so that they could have prevented certain circumstances or taken better decisions at that. One such thing about tenancy is the fixed deposit a landlord takes from a tenant as security but conflicts arise when the return of deposit is not as the student expected.
Cleaning at the end of the tenancy is one such reason that might not retrieve all your deposits back safely. Read our ultimate tenancy cleaning checklist to know all about it. However, if the landlord or letting agent is not returning your deposit, there might be some other reasons too.
Read through this article to know the five most common things students get charged for at the end of their tenancy apart from paying late rent, missed rent, poor maintenance, or constant conflicts with neighbors. In the end, you will also find our answers to some FAQs such as – "are landlords responsible for light bulbs", "how to get deposit back", and more.
1. Leaving Items in the House
Most landlords are quite specific about their end of tenancy cleaning conditions and final inspection rules & checklist but even then, some tenants neglect the specific clauses and end up being charged for it. Leaving items in the house is one such common issue that most landlords charge students for. Hence, you must:
Thoroughly clean the house and leave no food items in the refrigerator.

Cupboards must be properly cleaned too and no unwanted items should be left.

Some tenants also clutter the furniture and leave posters on walls thus ending up being charged for the same.
2. Not Replacing lightbulbs
Ensuring all the fittings and fixtures are on point is an integral part of the end of tenancy cleaning. However, some students are charged if the light bulbs, especially the spotlights have blown. Hence, to avoid such a situation, you must thoroughly check all the lights and replace them if required.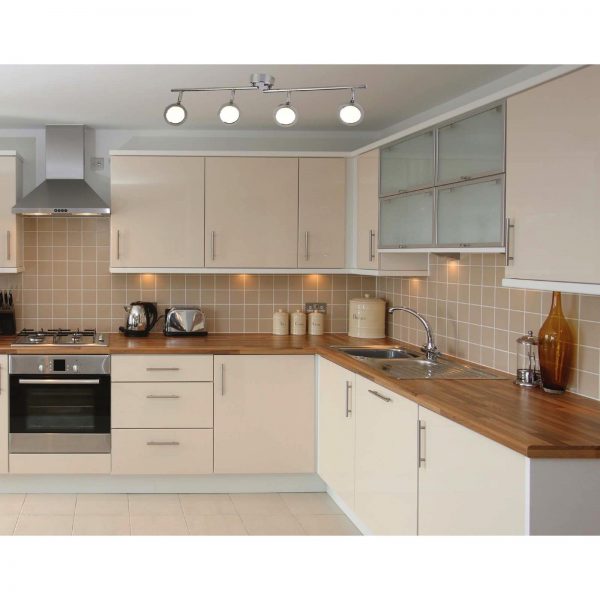 3. Not Cleaning the Kitchen Appliances
Usually, students are also charged when they don't thoroughly clean the kitchen appliances and leave all the mess they made without paying attention to it. Hence, you must empty and defrost the freezer and clean it very well. Make it a stain and odor-free unit and clean everything – including the door gasket.
4. Leaving the Communal Areas dirty
If you want to avoid being charged by your landlord, you must pay equal attention to cleaning the skirting, plugs, switches, sockets, handles, sides, cupboards, etc. Many students do not consider cleaning these things and end up paying for their negligence.
5. Not Double Checking the Inventory List
When a tenant moves into a rental property, the landlord hands him over an inventory list with an in-depth report of all the contents in the apartment. This list includes everything inside the property – be it furnished or partly furnished or unfurnished, along with a detailed list of furniture, fittings, fixtures, and appliances throughout the room.
The inventory list also has a description of the condition of each content listed. The reason why most students are charged is that they don't cross-check the inventory list while moving out. In case anything is missing, broken, or damaged, the landlord might charge you accordingly.
Letting Agent Not Returning Deposit: Frequently Asked Questions about Landlord Not Returning Deposit UK
Here are our answers to some of the most commonly asked questions about the return of deposit after the end of the lease.
Are landlords responsible for light bulbs?
Lightbulbs are not your landlord's responsibility thus you are responsible for getting them replaced in case they are blown. All the things your landlord is responsible for must be mutually agreed upon and thoroughly listed in the tenancy agreement to avoid last-minute conflicts. Your landlord can hence deduct the amount from your deposit if you left a blown-out lightbulb.
How to get deposit back?
Here are the five most effective ways to get your full security deposit back once your rental agreement is over:
Keep all your documents ready

Repair any damages you made

Deep clean the entire apartment and make sure you do not repeat the five mistakes listed above

Do not leave anything behind
Can a letting agent keep a holding deposit?
Yes. If you have not properly cleaned the apartment or made one of the mistakes listed above, the letting agent can hold your deposit or charge you for the things you didn't do right. However, if you think you are being scammed, you can approach legal help and have all your documents, receipts, and bills ready
Wrapping Up
We hope this article helped you understand how you can avoid being charged by your landlord by keeping these things in your mind. Since some landlords can try causing unnecessary deductions from your deposit, we recommend clicking high-resolution photographs after cleaning the house thoroughly and recording videos of all the fittings, fixtures, and appliances in working condition to safeguard your tenancy rights and deposit.